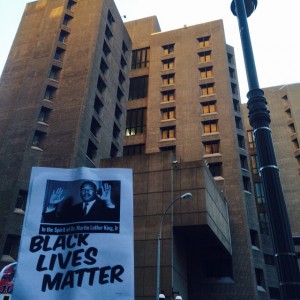 Many white people don't think much about their own race. How can we challenge racism around us if we haven't thought about our own racial identity? The organization
Showing Up For Racial Justice
talks about being "committed to challenging the individual injustices and institutional inequities that exist as a result of racism, and to speaking out whenever and wherever it exists." Individual injustices and institutional inequities exist everywhere we look. How can we come together as a community to address these systemic issues?
All people hold multiple identities. We all have a race, gender, class, sexual orientation, etc. and we make decisions about others based on how we perceive their identities. By doing this we are not acknowledging or celebrating the diversity of our communities and we make quick decisions based on our assumptions.
This workshop will be a time for folks to explore their own identity without guilt or shame so that we can bring our whole selves to the work of combating racism in ourselves and in our community.
In this workshop we will:
Discuss what "white anti-racist" means.
Learn about our own multiple identities.
Learn about how we learn about race.
Get a better understanding of how white privilege and racism operates in society and inside of us.
Why do black lives matter?
How can I take steps to educate myself?
What does an ally look like?
This session is a hands-on exploration of your own identity. We will explore how we learn about our identities and how we can change the world by breaking down the cycle of socialization. We will discuss what these aspects of identity mean, and how they influence our lives and work. This session is open to people of all identities, though the framework focuses on the way white people learn about race in the US.
This interactive 1.5 hour workshop is intended for people over 18 and is great for groups and conferences.